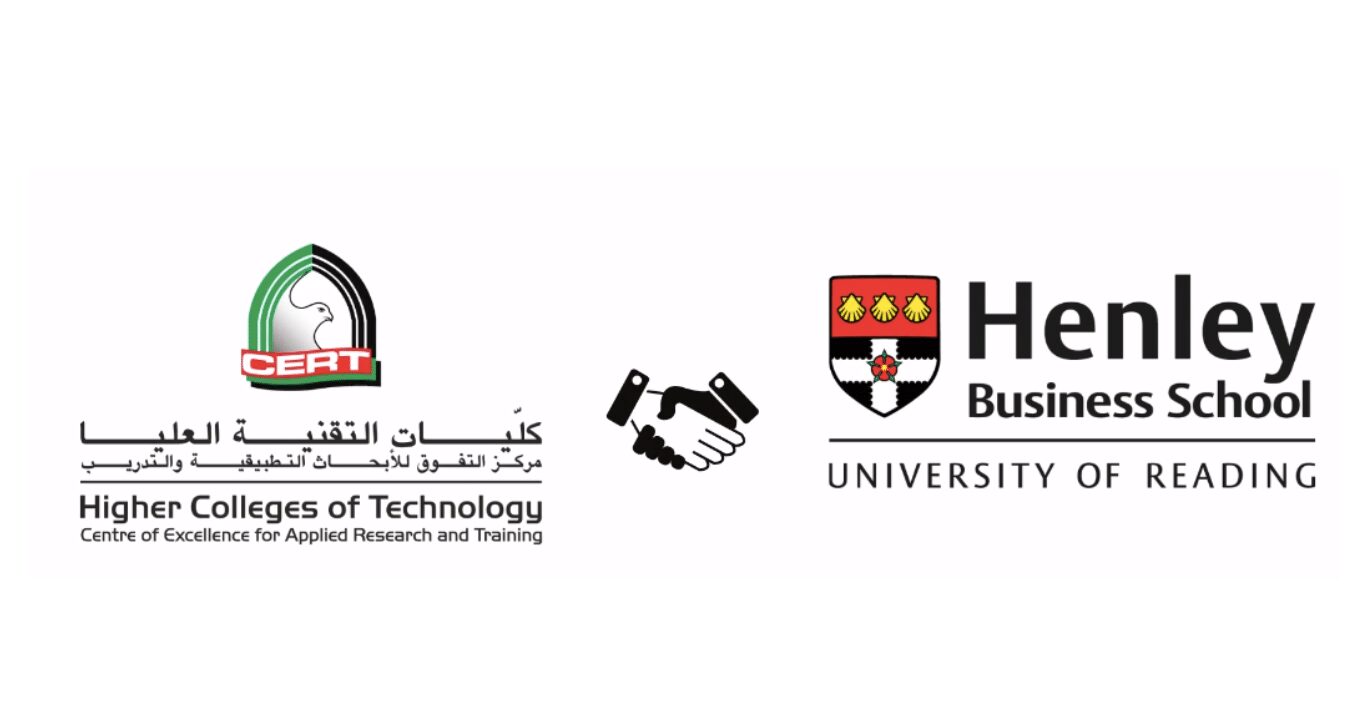 CERT-HCT and Henley Business School sign the first virtual teaming agreement in the region.
AbuDhabi : 16 June 2020
CERT, The Commercial and Training Arm of the Higher Colleges of Technology, signed a teaming agreement with Henley Business School, one of the oldest business schools in the UK and part of the University of Reading. The teaming agreement aims at leveraging both parties' experience in training and capacity building. Both are excited to collaborate in the Middle East in addition to catering to the capacity building national agenda of the United Arab Emirates.
The teaming agreement was signed by CERT CEO Dr. Mohamed Baka and the Dean of Henley Business School Professor John Board. The teams were enthusiastic about this partnership and looked forward to partnering in areas such as leadership, coaching and women's empowerment. CERT remains committed to Emiratization efforts and strongly believes that Henley Business School would be a strong partner in achieving valuable contributions to the UAE goals and aspirations.