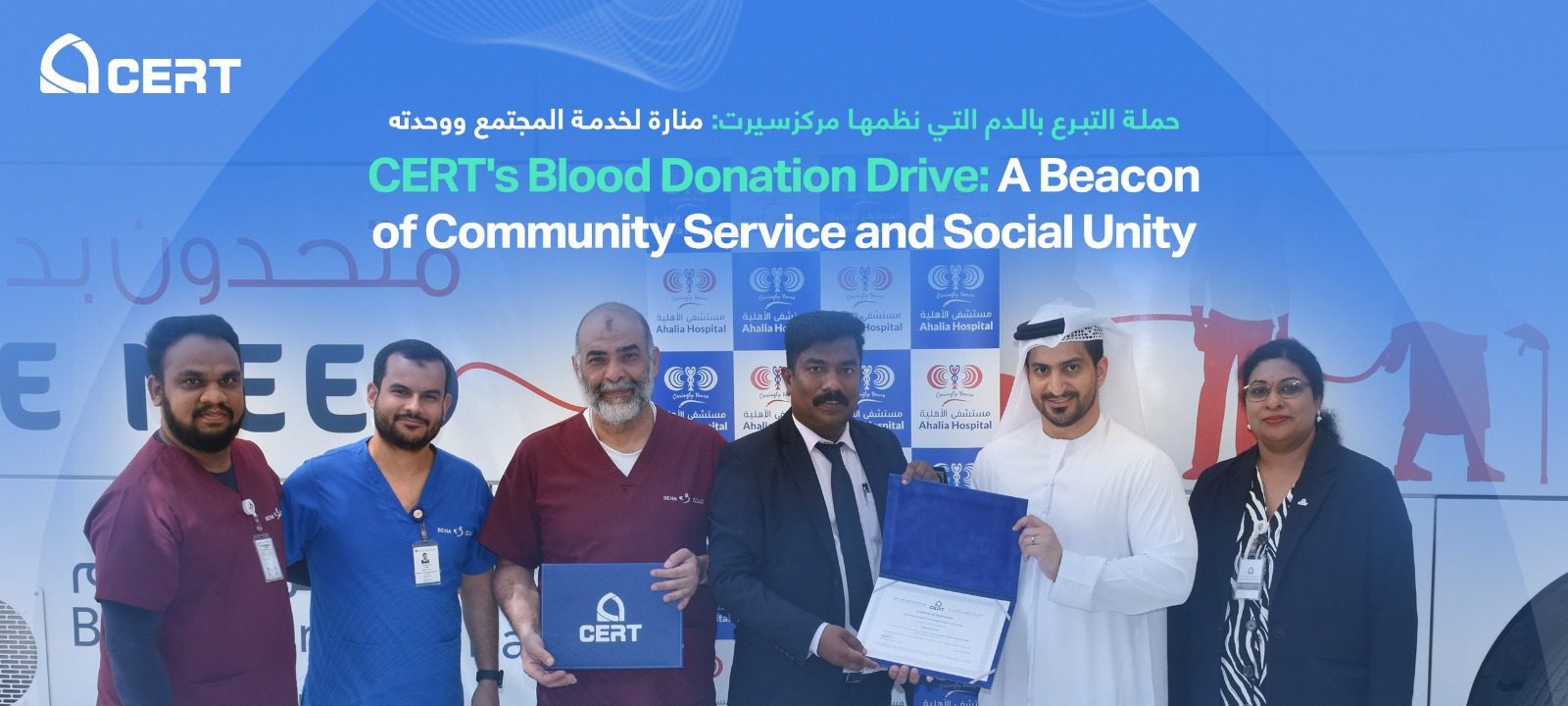 CERT's Blood Donation Drive: A Beacon of Community Service and Social Unity
As part of its commitment to fostering community service, the Centre of Excellence for Applied Research and Training (CERT) organized a blood donation drive on 19th September 2023 at its head office in Abu Dhabi. This event was held in collaboration with the Abu Dhabi Blood Bank and Al Ahalia Hospital.
Commenting on this humanitarian initiative, Abdulla Alameri, Vice President of Human Resources at CERT, remarked, "In our mission to lead, the most meaningful milestones are not solely measured by our organizational accomplishments. They are centered on actions like this blood donation drive, where we can directly uplift, support, and rejuvenate our community. Every drop donated is a testament to a caring community, and this unity in purpose truly signifies our success."
Since its inception, CERT has actively engaged in various Corporate Social Responsibility (CSR) projects. This commitment stems from the company's vision to play a pivotal role in the society in which it operates. CERT not only emphasizes the well-being of its members but also aims to exert a sustained positive impact on the broader community, through initiatives that serve the greater good, CERT stands as a beacon of progress and cohesion.