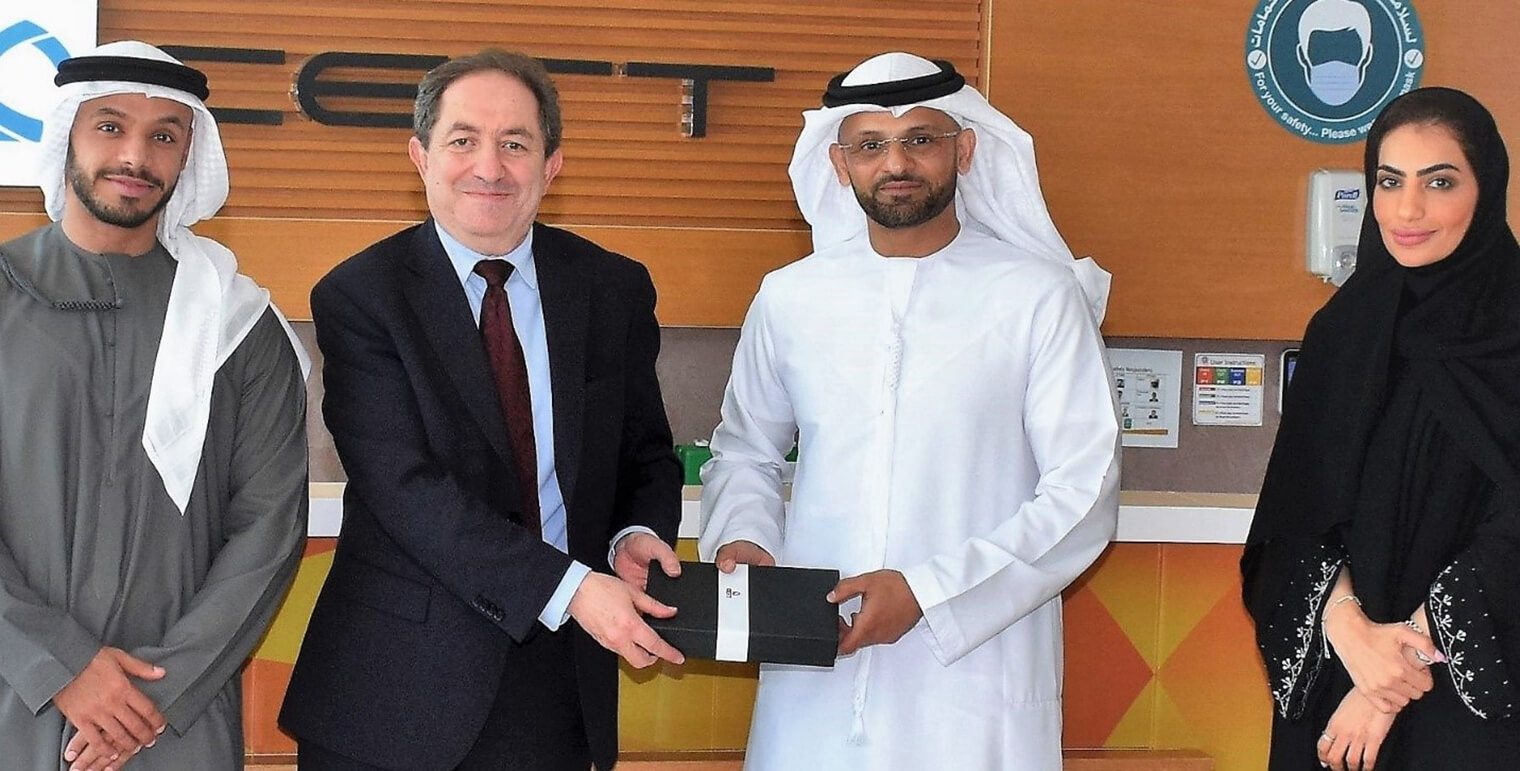 Extending cooperation between "CERT" and "Capital Health"
Dr. Mohamed Baka, the CEO of the Center of Excellence for Applied Research and Training (CERT), and Dr. Mishal Al Kasimi, the CEO of Capital Health, recently met to discuss potential areas of collaboration. During Dr. Kasimi's visit to CERT, the two leaders explored opportunities for joint training programs, collaboration in technology, and investment in the healthcare sector.
CERT presented a comprehensive overview of its contributions to the development of the UAE through its services and major projects, implemented in partnership with both government and private sector organizations. In line with the vision of the UAE government, the two sides discussed ways to strengthen existing areas of collaboration, provide training and development opportunities, and make sustainable investments in specific sectors, such as healthcare.
Dr. Baka emphasized the significance of the visit in achieving CERT's mission of working closely and effectively with the local community and strengthening its relationships with local and international institutions.
About Capital Health:
Capital Health Group consists of two facilities: the Specialized Rehabilitation Hospital (SRH) and the Health Shield Medical Center (HS).
Specialized Rehabilitation Hospital is a state-of-the-art facility that offers world class services to rehabilitation patients. The hospital, located in the heart of Abu Dhabi, is affiliated with The Shirley Ryan Ability Lab, formerly known as the Rehabilitation Institute of Chicago, and number one in rehabilitation in the United States.
A team of specialized Doctors, Therapists and experts work together to create a comprehensive rehabilitation program with advance treatment and cutting-edge technologies including latest bionics and robotics. SRH provides both Inpatient and Outpatient rehabilitation services including Post-Acute Rehabilitation, Long Term Care- Adults and Pediatrics and Long Term Ventilated Care .
As for the Health Shield Medical Center, it includes an elite of consultants and specialists from various specialties for the whole family, and it has obtained the accreditation of the International Committee of the GCI. The center also provides one-day surgery services in addition to many services and plastic surgeries.