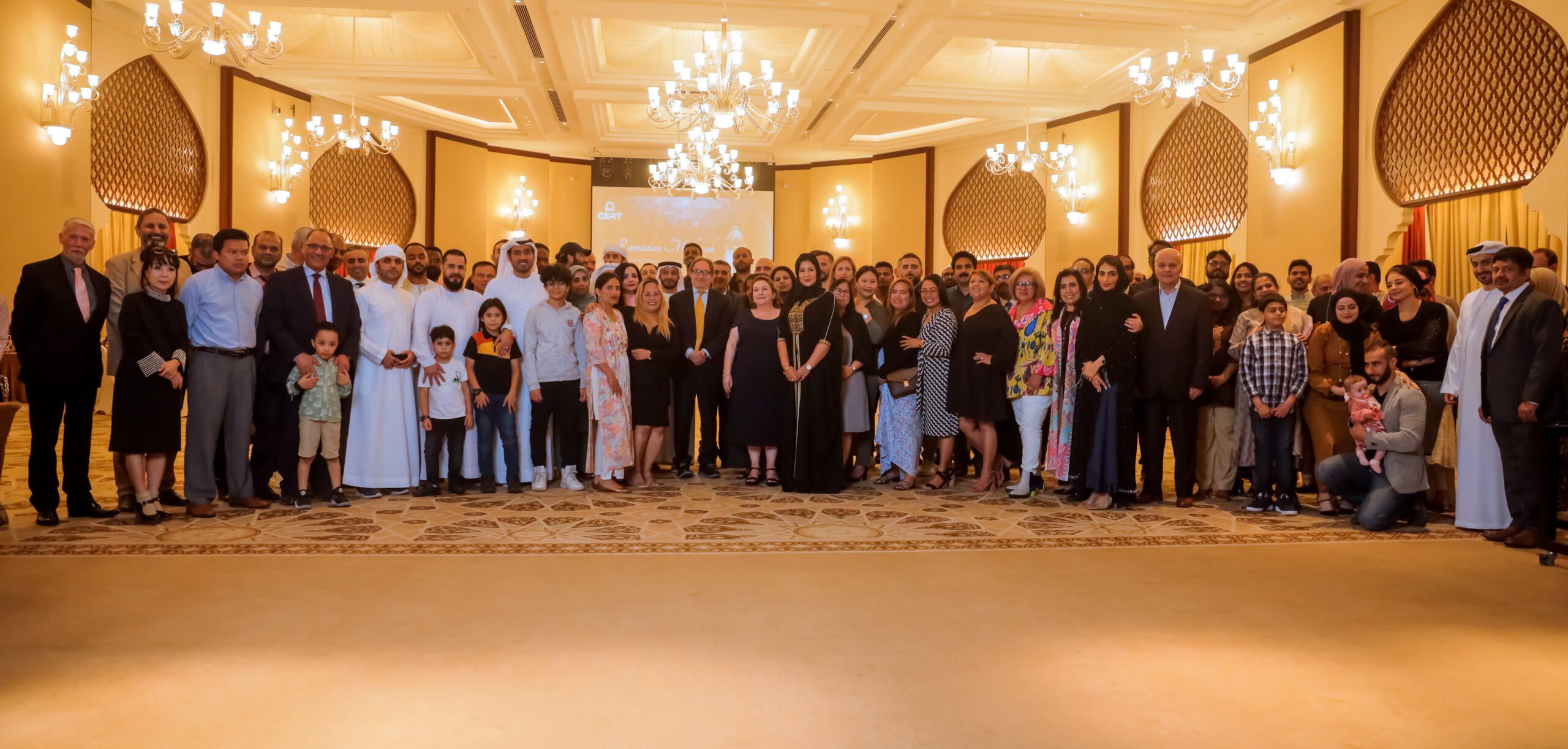 Fostering Unity: CERT's Iftar Gathering Strengthens Bonds and Builds Camaraderie
As the holy month of Ramadan draws to a close, the Center of Excellence for Applied Research & Training (CERT) once again demonstrated its commitment to fostering unity, promoting cultural values, and building a compassionate and inclusive work environment. In a heartwarming Iftar gathering, CERT employees and their families came together to break bread and strengthen bonds.
Over 150 participants attended the event, including CERT CEO Dr. Mohamed Baka, senior management, faculty, and administrative staff members. The evening was filled with lively discussions, sharing of experiences, and reflections on the journey at CERT. The breaking of the fast occurred at the time of the call to Al Maghrib prayer, as everyone came together to share in the Iftar meal.
The gathering provided a unique opportunity for social interaction and building camaraderie among colleagues. Attendees expressed their appreciation for the sense of closeness and togetherness the event provided. They conveyed their gratitude to CERT's leadership for organizing meaningful gatherings that unite the entire organization as one family.
Dr. Mohamed Baka reiterated CERT's unwavering commitment to nurturing enduring relationships with its employees, emphasizing the organization's dedication to a compassionate and inclusive work environment. This annual gathering during the holy month of Ramadan reflects CERT's commitment to creating a positive atmosphere for its employees and actively involving them in various events.
At CERT, inclusivity and diversity are fundamental values that are celebrated and upheld. The organization recognizes the importance of fostering a workplace that embraces different backgrounds, cultures, and perspectives. Through events such as the Iftar gathering, CERT creates an environment where everyone feels valued and supported.
As the holy month of Ramadan comes to an end, CERT remains committed to celebrating the rich culture and values of the UAE, fostering unity, and promoting inclusivity. The Iftar gathering was a beautiful reminder of the importance of building strong relationships, and coming together as one family.