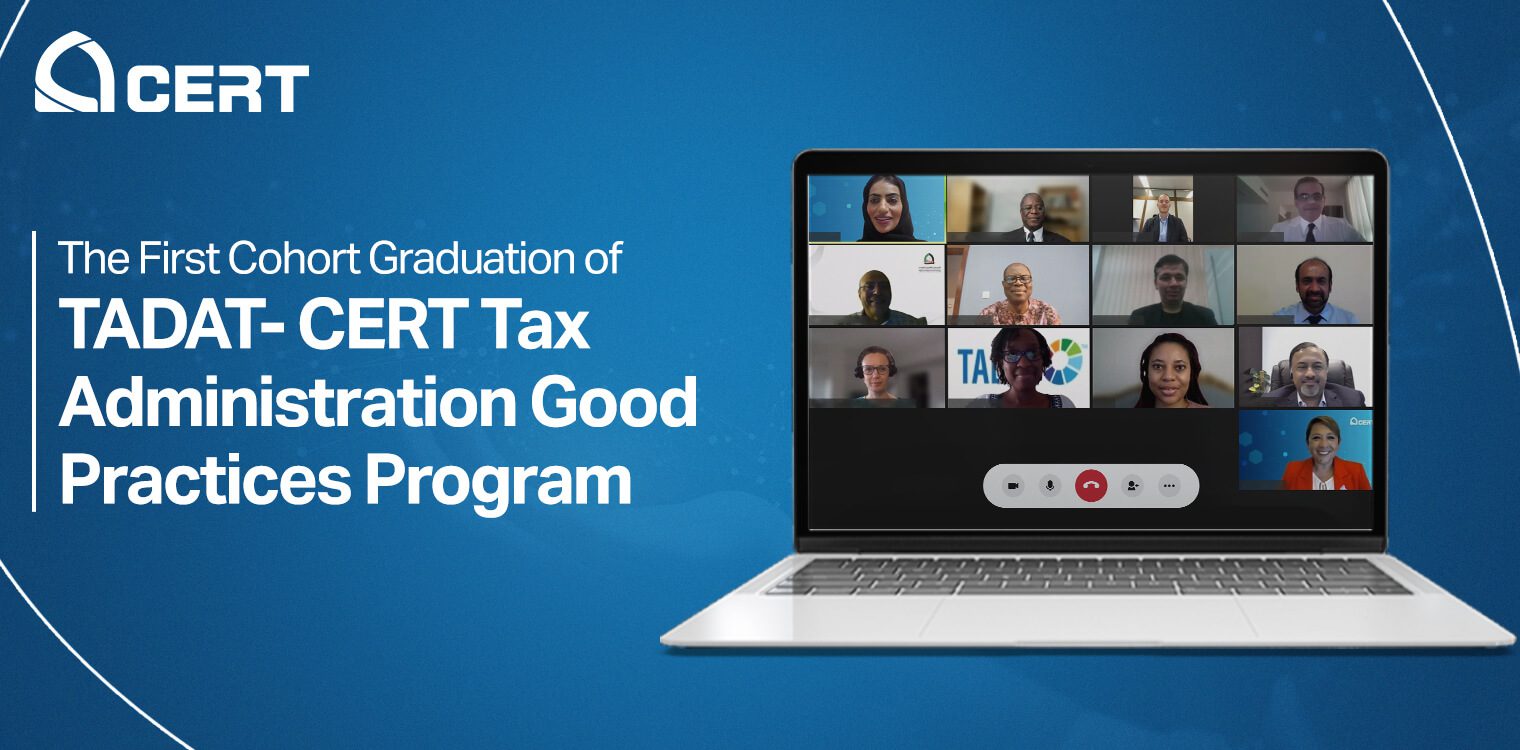 TADAT and the Centre of Excellence for Applied Research and Training (CERT) graduate the first cohort of TADATx Assessors in the UAE
The Centre of Excellence for Applied Research & Training (CERT) in cooperation with TADAT Secretariat, graduated the first cohort of the Tax Administration Good Practices program. The graduation ceremony was attended by government officials, members of the international tax community and industry leaders.
Mr. Martin Breitmaier, TADAT Steering Committee Chairman and Sr Policy Officer of the Federal Ministry for Economic Cooperation and Development, Germany addressed the importance of the TADAT framework to the development of robust systems of performance of tax administrations around the world.
CERT is the first in-country training provider offering the TADAT program in a localized version for the UAE. The 4-month program was delivered in multi-modal channels with the support of the TADATx platform and CERT's Menasati. The 4-months program comprised 6 international webinars and roundtables, 14 modules and masterclasses, including exam preparation, delivered by experts from North America, Caribbean, Europe, Asia, Africa, and the Middle East.
Dr. Mohamed Baka, CEO, CERT, said, "The joint Tax Administration program between TADAT Secretariat and CERT exemplifies the value of global frameworks for local empowerment in the taxation field in the UAE and the region. The graduation of this first cohort is significant for the development of capacity in tax administration with emphasis on global benchmarks, like TADAT"
Dr. Baka expressed that CERT and TADAT are committed to continuing the program and building on the first cohort's success to expand the reach beyond the UAE borders.