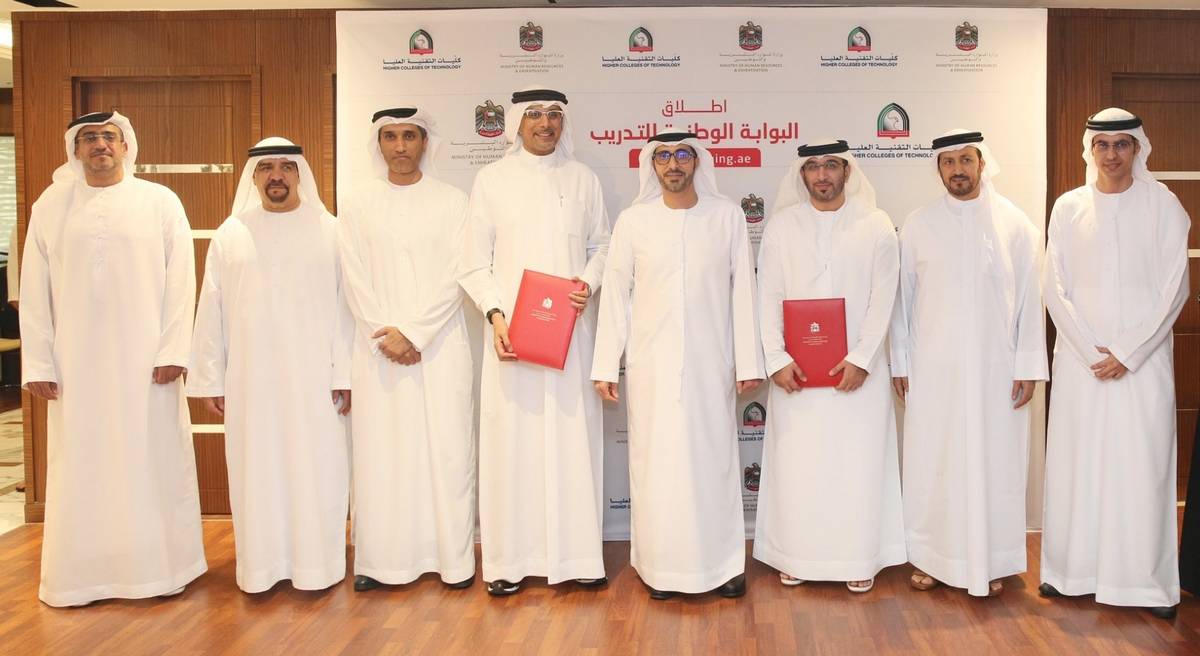 DUBAI December 16, 2019
Training for 18,000 Emirati jobseekers in UAE over 3 years
Jobseekers can also register on a training platform.
As many as 18,000 Emiratis will be trained for the job market over the next three years, the Ministry of Human Resources and Emiratisation (MoHRE) has announced. The ministry has inked an agreement to this effect with the Higher Colleges of Technology (Check out the latest jobs in UAE).
The duration of the training programme is between three and six months, and the trainees will get a ministry-approved certificate at the end of it.
The programme will help accelerate the process of Emiratisation in the country, and improve the skills of citizens to suit the needs of the local job market, the MoHRE said. Job-seekers have been advised to apply on the national training platform - aetraining.ae - to benefit from the initiative.
TNasser bin Thani Al Hamli, Minister of Human Resources and Emiratisation, said the platform helps Emiratis find jobs that best match their skill sets. Jobs in human resources, real-estate, sales, insurance, information technology and customer care are among those on offer on the platform.
TIn September, His Highness Sheikh Mohammed bin Rashid Al Maktoum, Vice-President and Prime Minister of the UAE and Ruler of Dubai, had announced the creation of over 20,000 jobs for Emiratis in the next three years. These would be in strategic sectors like civil aviation, telecommunications, banking, insurance and real estate development sectors. During a Cabinet meeting, he had also announced a Dh300 million fund to train 18,000 graduates.
TThis was part of the 10 strategic resolutions that were adopted to support Emiratisation. The resolutions were proposed by a committee chaired by Sheikh Mansour bin Zayed Al Nahyan, Deputy Prime Minister and Minister of Presidential Affairs, to implement the 'letter of the new season' penned by Sheikh Mohammed. The resolutions supported nationalisation in ministries, federal entities, federal and local government and semi-government organisations.